Established since 1981 – Multronic provides complete emission aftertreatment solutions for industrial machinery Stage IV, V and TIER4F and heavy duty vehicles ranging from Euro III to EURO VI. The Multronic product range contains diesel particulate filters (DPF), SCR technology, EGR, Monitoring and OBD technology. Our company operates in areas like vehicles, railroad and marine. Examples of our customers are OEM's, tank manufacturers, boat builders, aftermarket systems and SCR system suppliers. Since 2017 the exclusive distributor of KUS® product line in Europe and Turkey.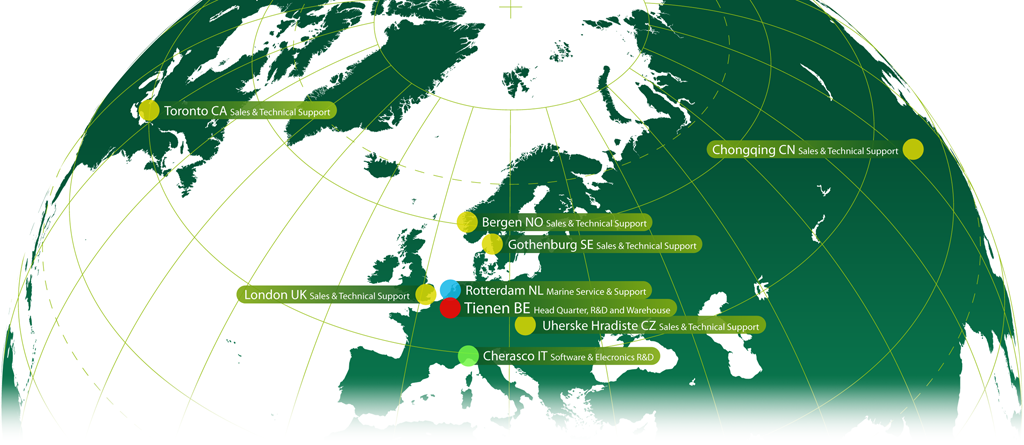 We are happy to welcome you on our stand during the Evenementenhal Gorinchem maritime exhibition organized in the Netherlands from 29 to 31 May 2018 (for more information on the exhibition please visit http://www.evenementenhal.nl/).
During the exhibition Multronic's leading engineers will present the most innovative technologies and solutions for marine engine aftertreatment Stage V systems known for the following advantages:
The measuring equipment for the practical trials of the CLean INland SHipping project (CLINSH) is now available. CLINSH Consortium is promoting a clean inland waterway transport and the goal of the project is to achieve clean and sustainable inland shipping all around Europe. Throughout the project, public and private organizations from Belgium, Germany, United Kingdom and the Netherlands work together
We are pleased to share that Multronic has recently welcomed 3 new team members.
With our increasing number of development projects worldwide,  newest colleagues will help us to keep providing the most efficient engineering and commercial solutions. They will contribute to develop and improve our service and technologies to meet the emission legislation targets and customer specific requirements.