KUS® is recognized as the world leading supplier of level sensors. Every year millions of KUS® sensors are installed in trucks, buses, boats and off road machinery all over the world. Main technology is read switch positioned inside the level tube. The float is the only moving part of the sensor and thereby minimizing any potential mechanical failure. All sensors are automotive grade tested and qualified products. The result is precise and reliable level measurement.
Multi-function level sensors
Used on trucks, buses, off-road machines etc. Sensors are equipped with suction and return pipes for engine & vehicle heating system, as well as the function of balancing the pressure of tank and atmosphere.
Main material: High quality aluminium alloy
Installation: Bayonet twisted solution
Signal output: Resistance, voltage, current or CAN bus signal.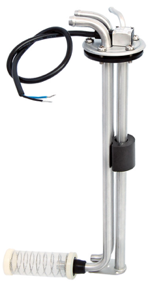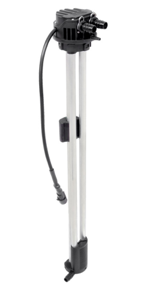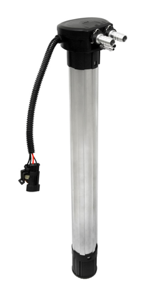 Applicable for cold climate markets. The sensor use PTC heating or water heating with high heating efficiency and controls the temperature automatically,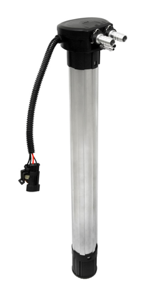 S3 and S5 series are widely used in various fuel, water or chemical tanks. With a basic yet reliable structure these sensors come in standard variable lengths.
Main Material: SS 316
Installation: SAE standard 5 hole solution, BSP or NPT thread.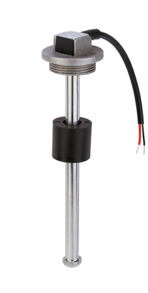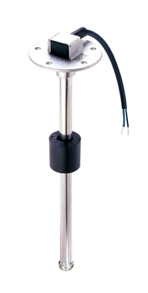 PS5 sensors are widely used in fuel, water or any other liquid tanks. The sensor has the advantage of being lightweight and cost.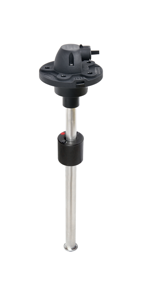 High resolution capacitive level sensors
The Capacitive Level Sensor (CLS) is used to continuously measure the level in the tank measuring the capacitive variations as the level changes.
Sensor length: 300 mm – 1600 mm
Installation SAE standard 5 hole solution. Other installation method can be offered.
As the world-leader of DEF (Diesel Exhaust Fluid) sensors – KUS® product conforms with the international emission regulations such as Euro IV/V/VI, EPA 2013, EPA 2016, Tier 4 Final etc. The sensors are used worldwide in SCR systems for heavy duty, bus, off-road machine etc.
Reed switch technology – continuous and steady output signal
DEF Level detecting
DEF suction and return
Engine coolant recirculation for UREA heating
Installations: Bayonet, SAE Flange, SAE Bolts, etc
Temperature measurement
Impurity filtration
SAE J1939 (CAN bus) support
Rubber head solutions can be offered for tight tank packaging constraints and tubes will be coming straight out of head. Easy to install and no special tools are required.
The KUS® sensors can be customized in lengths, connectors and in design to fit required tank properties.